Your photos from our session will forever remind you and your kids and your kids' kids what life was like for you at this point in time.
We all love to share our photos online with our friends, we live in a digital age. We take so many digital photos now most of us can't keep up with them. Computers crash and files are lost – it happens to most of us at some point.
The albums and prints you purchase from our session are of the highest quality. They both look beautiful and will stand up to a 100 year life with your family.
Perhaps you do not wish to hang pictures on your wall. An album will record all of the photos from our session. Kids love photo albums.
We grow older, our kids change, times change.  Your desire to preserve the times you are living right now will only increase as you grow old. And you can expect that your kids will also treasure these images more and more over time.
Share those photos online but also take a keepsake away with you from our session.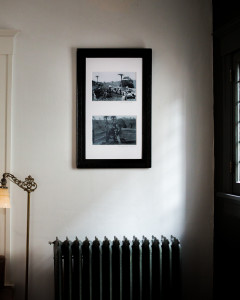 I am quite sure my great grandfather, who I never met, would never have anticipated how I cherish his photographs, more than 100 years later. Yet here they are: hanging on our wall.